Campsites have just opened again and holidays under canvas are a must this summer, for seasoned campers and newbies alike. If you're considering a camping holiday in the UK this year, having the right kit is essential to stay comfortable and stylish when sleeping under the stars.
In this blog, we've curated a camping kit list that balances practicality and great design. Read on to make sure your next camping holiday is one to remember for all the right reasons!
PITCH UP IN STYLE
Not all your camping equipment needs to be expensive, but it's well worth investing in a good quality tent in case the good old British weather isn't on your side! There's been a shift back towards tents made from natural materials in recent years as – just like our wool blankets – canvas tents help you stay warm in cold weather and cool in hot weather, so you won't overheat in the mornings.
We're lusting after these curvaceous bell tents by Lotus Belle for our next trip. Their tents are roomy, beautifully designed and made with quality materials, so they'll last much longer than a synthetic tent.
UNBREAKABLE CROCKERY
Falcon enamelware has been a British design icon since the 1920s. This colourful crockery is perfect for camping as it doesn't break and is nicer to use and more eco-friendly than melamine. Plus, enamelware is heatproof so it's multifunctional for cooking and eating.
Mix and match colours for a look that's both casual and stylish – there are some gorgeous new shades, including our favourites Samphire and Mustard, which have a cool retro edge.
COOLER COOL BAGS
Ironically, cool bags are not generally the coolest part of anyone's outdoor gear. But, looking at this beauty, perhaps it's time to think again!
Made from durable waxed canvas with a leather strap, this vintage style cool bag is made to last. The lining is insulated to keep your picnic fresh. There are also family-sized waxed cool bags in the same style which are great for camping in larger groups.
COOKING ON GAS?
If wild camping takes your fancy, the Kelly Kettle is an ingenious piece of kit that makes cooking a breeze. It boils water outdoors in just 3 - 5 minutes using only a handful of fuel such as sticks, pinecones, bark or even dry animal dung (yes, truly) irrespective of weather conditions. No more faffing with gas canisters!
There's also an accessory that turns your Kelly Kettle into a 'hobo stove' for cooking simple camp meals.
OUTDOOR BLANKETS
A wool picnic blanket with a waterproof backing from The British Blanket Company is the ideal companion to outdoor adventures and camping trips. It has a wool top and canvas backing to keep you warm and comfortable on damp ground, as well as a leather carry strap so it's easy to take with you.
On a camping holiday our wool picnic blankets are even more useful as they can be flipped over and used as a blanket to sleep under on cold nights.
CAMPFIRE COOKERY
Cooking on an open fire is a magical part of camping and a Dutch Oven is an investment you won't regret. These large cast iron cooking pots can be positioned over the fire or hung from a tripod to prepare your morning porridge or a hearty stew.
However, the added feature of a Dutch Oven vs a regular saucepan is that you can heap glowing charcoal onto the lid of the pot, allowing you to bake fresh bread outdoors. Once you've tried it, there's no going back!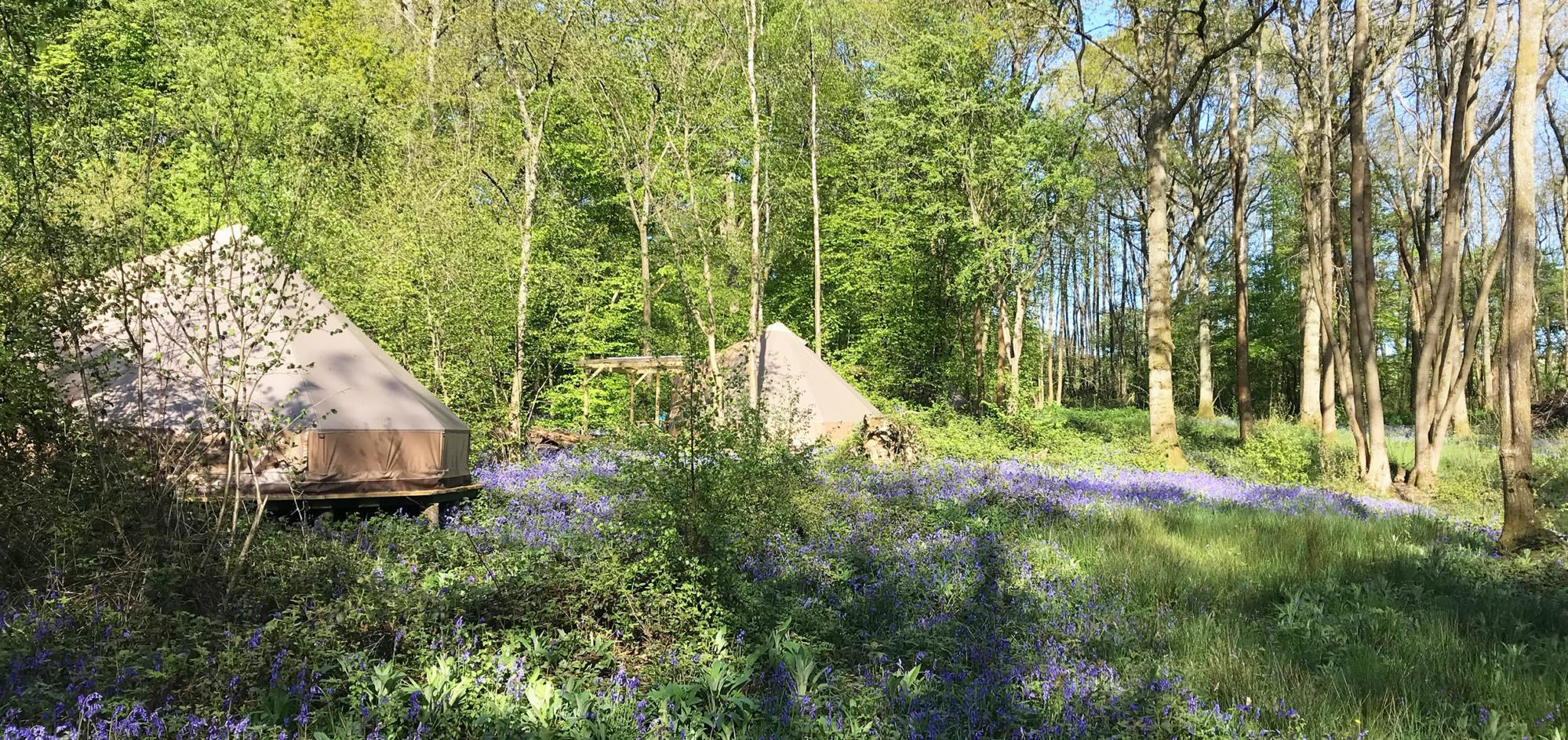 HOW TO FIND A GREAT CAMPSITE
The campsite you choose should depend on location, as well as which facilities you need to make your experience enjoyable. There are options for everyone, from glamping sites that provide an outdoor home-from-home, to secluded campgrounds with only basic toilet and washing facilities.
Cool Camping is a useful website for finding the perfect campsite with honest write-ups so you know exactly what to expect. We especially like the curated collections, such as 'dog friendly campsites', 'near the beach' and 'almost wild'.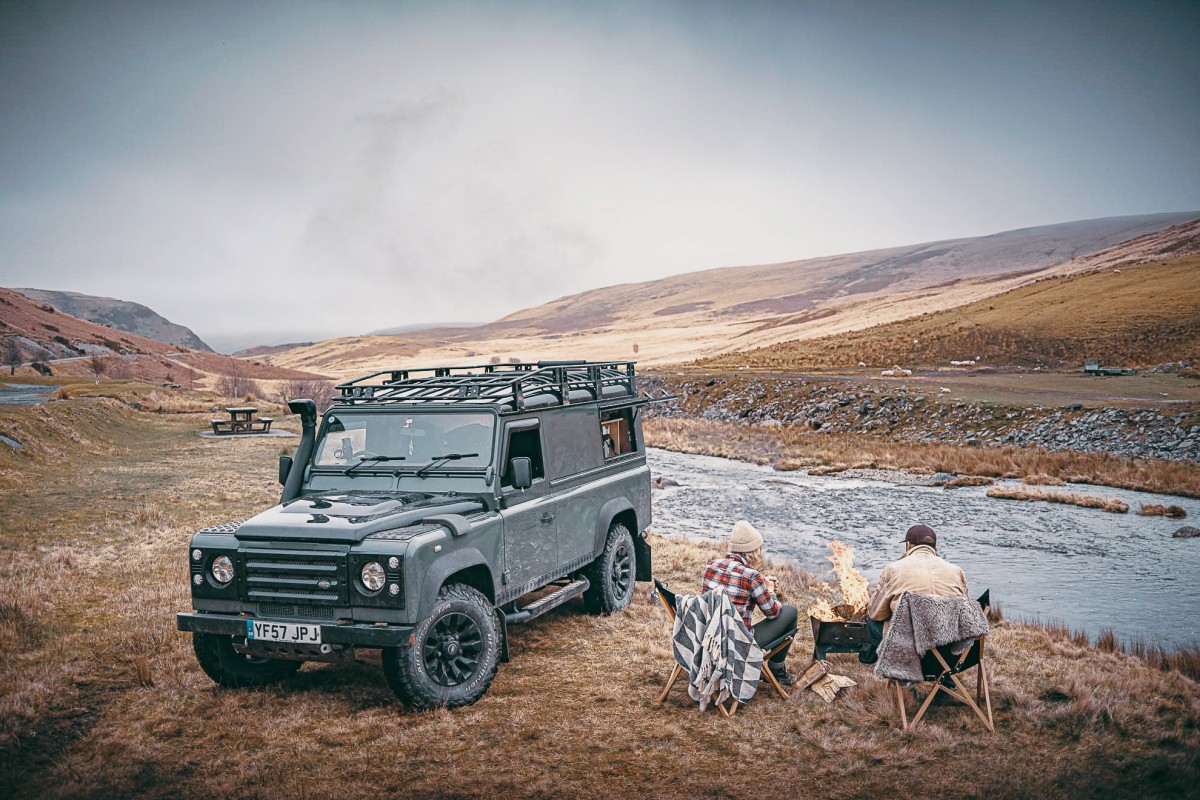 RENT A QUIRKY CAMPERVAN
A campervan holiday is perfect for those who want the freedom to go further afield, or dip their toe into camping for the first time. There are lots of companies that hire campervans for holidays, all of which have been lovingly designed – and sometimes converted from scratch – by their owners.
Quirky Campers is a Bristol-based company with an amazing variety of campervans and other converted vehicles, all with cute names, on their books. Who could resist a few nights away in 'Lara the Scandi Landy' or 'Rae of Sunshine'?
Wherever you head on your next staycation or camping trip, we hope this list has helped you source the quality camping equipment you need. Don't forget to tag photos @BritishBlankets on social media if you take your blanket, throw or picnic rug on an exciting adventure this summer! 
---