According to Cicero "a room without books is like a body without a soul" and we must agree that books add warmth and cosiness when displayed at home. Settling down to a quite half-hour with nothing but a good book for company is one of life's simple pleasures. In this blog post, we show you how to create a cosy reading nook in your home that's both comfortable and stylish.
Where to create a reading nook if you're short on space
The great thing about a reading area is that you don't need much room. Some of the loveliest are squeezed into the tiniest spaces and feel all the cosier for it. If you have a smaller home, creating a reading nook is a great way to make use of an unused area. Spots such as the landing, under the stairs or a bay window seat can all work very successfully.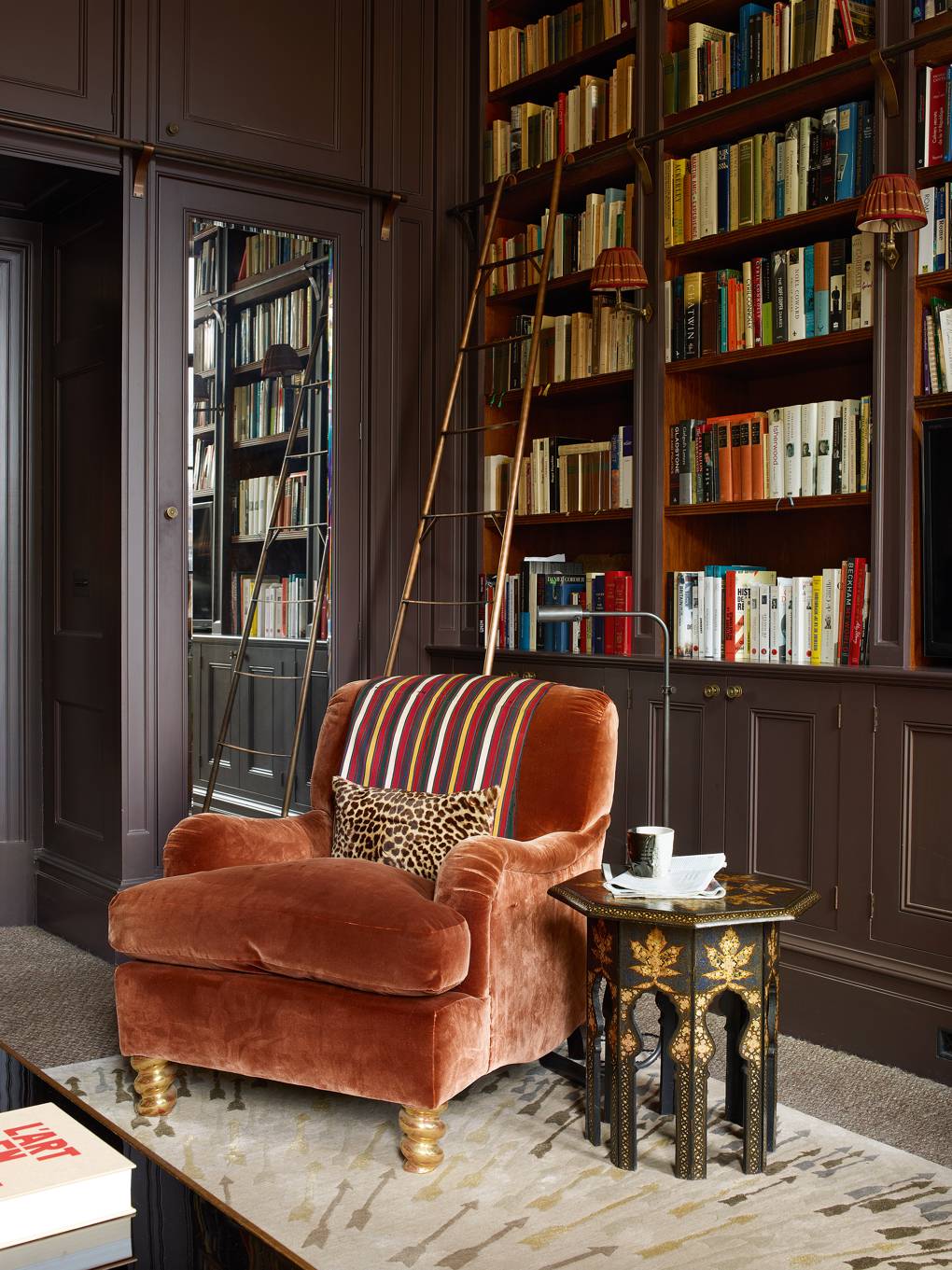 Choosing a chair for your reading corner
The best chairs for a reading nook allow you to really nestle in and get really comfortable. I love a roomy armchair with high arms to lean against and a deep seat to curl my feet up on. This is a chance to indulge in sumptuous upholstery fabrics like velvet or wool, perhaps in a playful accent colour. Alternatively, a battered vintage leather club chair would lend a gentleman's library vibe, or you could even channel your inner Jane Austen with an elegant chaise longue!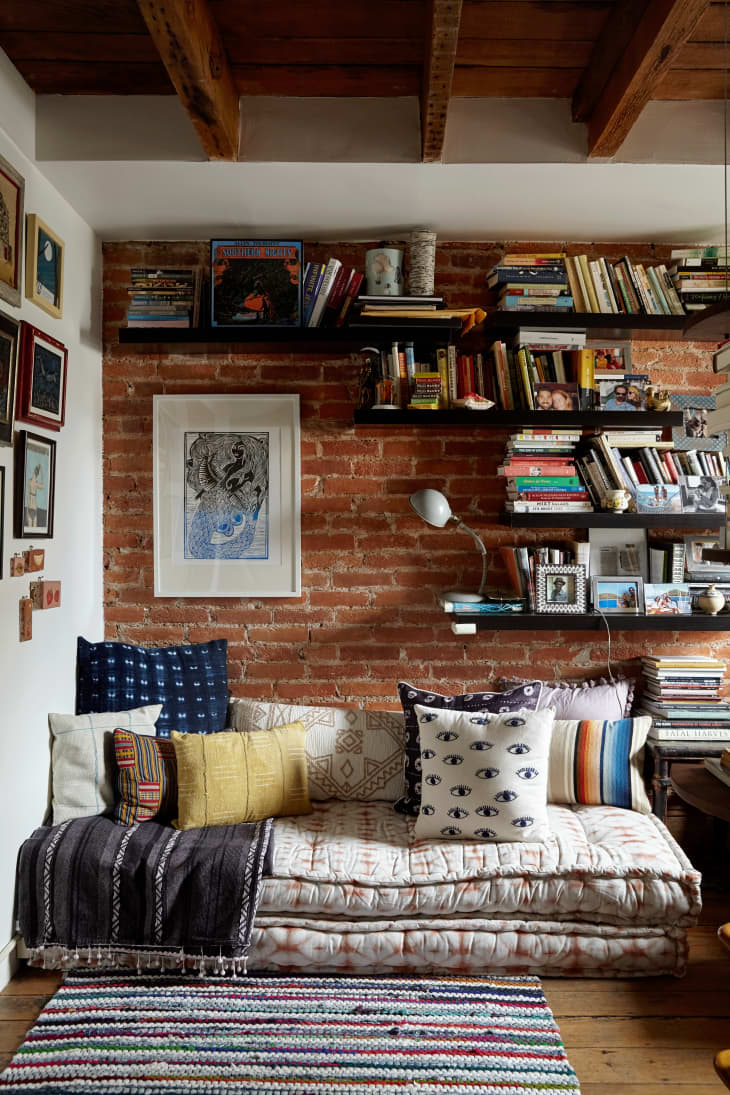 Get your reading light right
When choosing a reading light, it's important to balance a cosy atmosphere with a light that's bright enough to prevent eye strain. I recommend either a floor lamp or a wall-mounted light that can be angled to cast light downwards. If you don't have cabling for a wall light don't worry, there are plenty of options available that plug into a mains socket and can be hung or clipped onto a bracket or shelf. If you're on a budget, I love the IKEA Hektar wall lamp which comes with the option of a wall mount or clamp. The Tubu range from Nkuku is more of an investment buy, but has various fixing styles all with a vintage industrial feel.
Dream bookshelves for your reading corner
Pinterest and Instagram are brimming with amazing library-style bookshelves, and they're simpler than you might think to recreate at home. The secret to getting the wow factor is to go big or go home! Think floor-to-ceiling and wall-to-wall, with books crammed onto every inch of shelf. Mix it up with some books upright and others stacked to give visual interest. If you really want to embrace your inner interiors stylist, order your books in rainbow colours or, controversially, with the spines towards the wall and pages facing out!
Cosy accessories for a comfy reading nook
Feeling warm is essential to feeling relaxed so the hours slip by as you immerse yourself in the story. No reading nook is complete without a thick rug, soft cushions and cosy wool blankets to cuddle up in. Fold your favourite blanket over the arm of the chair, or roll them into a basket beside on the floor so you're never without. The British Blanket Company's small wool throws are perfect for armchairs and perfectly sized to go over the knees or around your shoulders.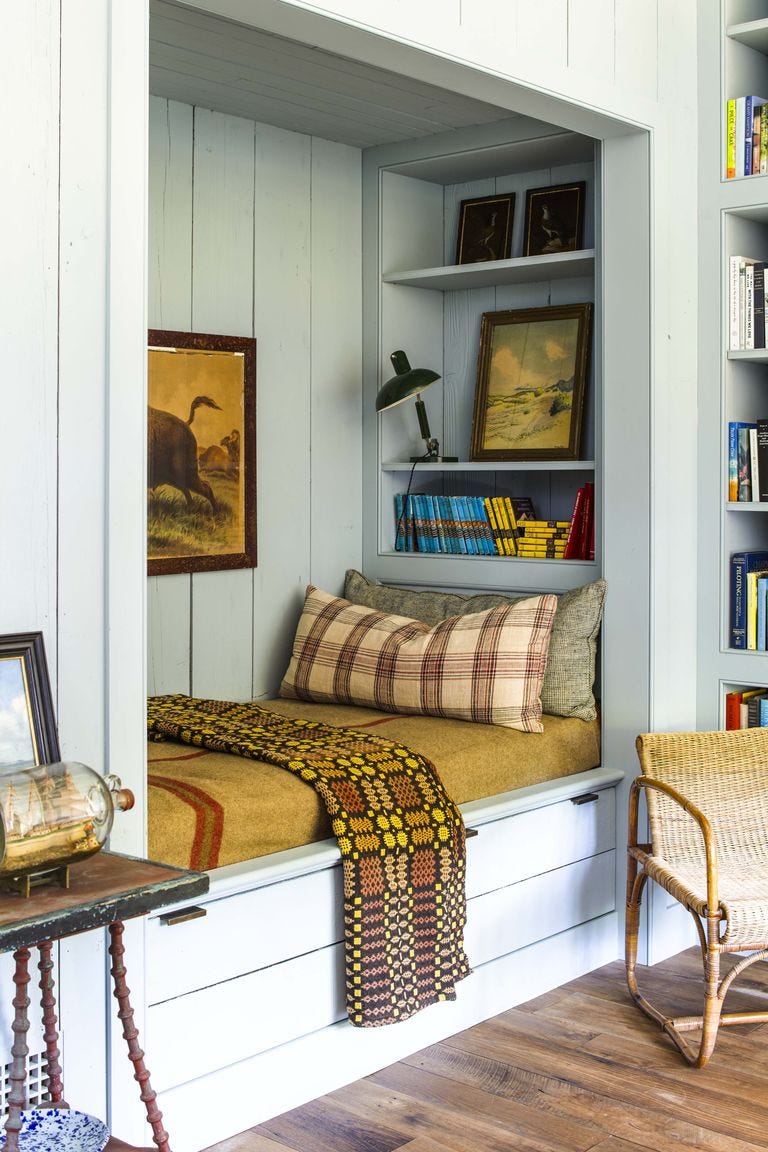 Get more design inspiration from Pinterest
---